OUR METHOD
The unique methodology has been perfected from over 18 years of health & fitness practice. The Pain Professional app offers a holistic therapy that is inclusive of rehabilitative and nutritional strategies, providing efficient and lasting relief. Having recorded a significant history of success with even the most trying cases, we have researched and improved our method to accommodate specific health needs. Our method has proven effective for relieving stress, rehabilitating injuries, increasing health, improving nutritional habits and achieving personal fitness objectives.
The Method:
The Pain Professional method has over the years built a reputation for simple but extensive pain eradication methods. The method is a combination of physiotherapy exercises, biomechanics, kinesiology & strength work. It involves 5 stages that we call the ARTSI method:
A – Assessment
R – Release & Realign
T – Trigger & Activate
S – Strengthen
I – Improve movement
Membership Plans The App Offers 4 Specialised Categoriess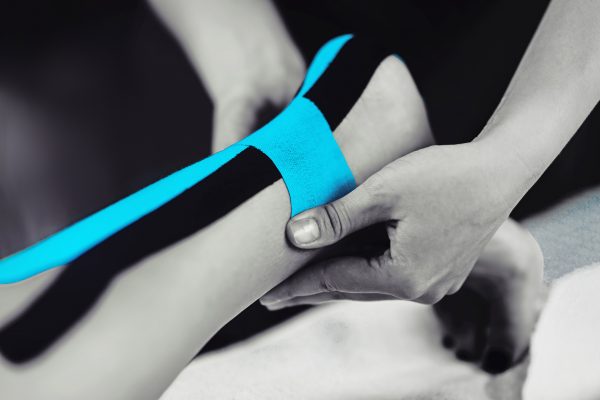 Rehabilitation
The rehabilitation section brings into use the ARTSI method, which can be utilised for full injury rehabilitation, pain relief, sports specific rehab & performance. All put together in an easy to use calendar showing the daily tasks you need to perform, which is complete with instructional videos & tutorials to ensure technique is correct.
INSTRUCTIONS
Sign up for the injury rehabilitation package of your choice
Download the app
Watch the assessment videos and upload your own assessment video for each one
Fill out the health history questionnaire
You will then be notified when your result, and plan are ready
Follow the rehabilitation plan for better movement and pain free living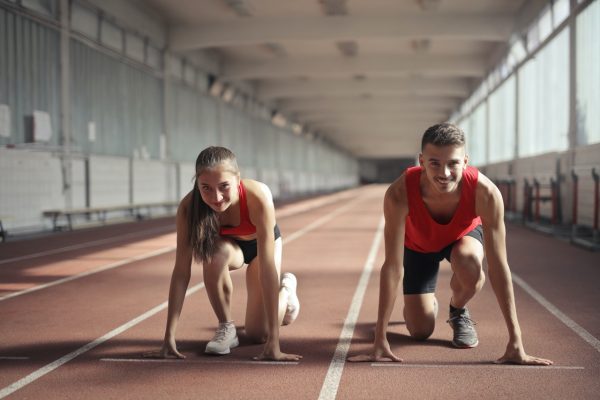 General Wellness
Includes a plan for motivated clients who require professional support to achieve health goals. This puts together the best bits from the rehabilitation section and the nutrition section to provide a complete workout & nutritional plan, that guides you to achieving your specific health & fitness goal.
INSTRUCTIONS
Sign up for the wellness plan
Download the app
Enter the information asked for into the app
Your personalised workout and nutritional plan will be generated based on the information provided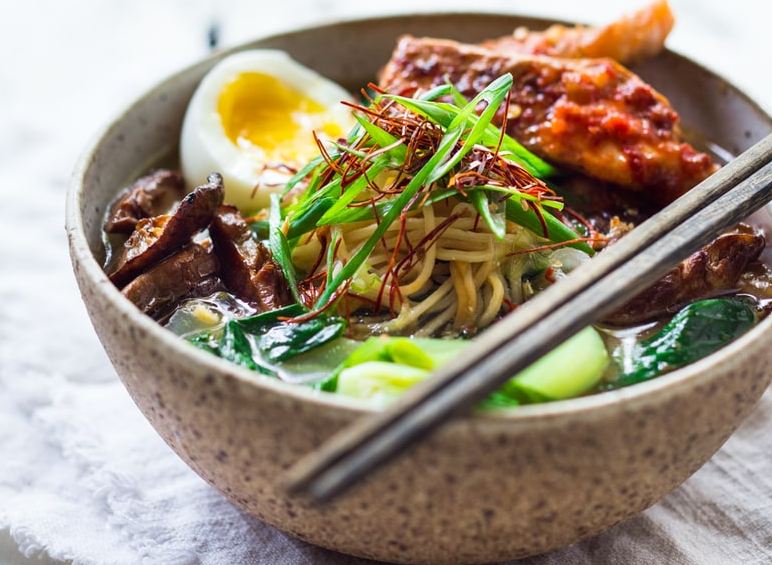 Nutrition
Using a detailed assessment protocol we can provide specifically designed plans to cater for any nutritional requirements and aid with issues inclusive of low energy, stress, sleeping issues, digestive issues, weight loss. This is presented in a daily calendar showing what you need to eat for breakfast lunch, dinner and snacks, this is complete with the recipes for each meal, the kcals & macro nutrient break down for each meal. There is also a recipe section so you can trade any meals you want for a meal of similar nutritional value.
INSTRUCTIONS
Sign up for the nutrition package
Download the app
Fill out the health history questionnaire
Fill out the nutrition assessment form with as much detail as possible
You will then be notified when your result, and plan are ready
Follow the nutritional plan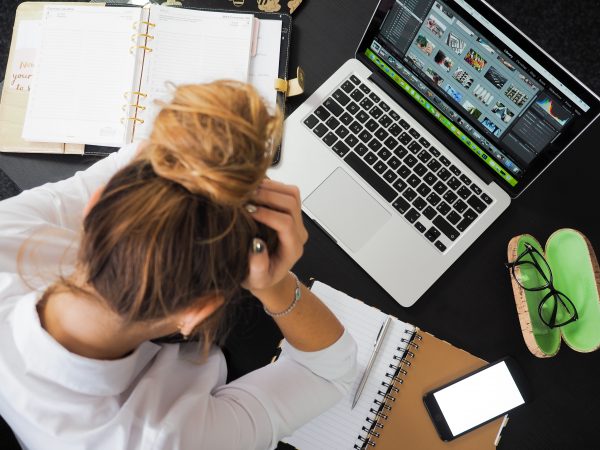 Corporate
Is designed to provide companies with an all in one product to help improve employee welfare through increasing their health & wellness. The strategies used here help to lower reduce health insurance claims and thus lower premiums, boost employee moral, increase motivation and increase employee productivity. The corporate section puts together individual workout & nutrition plans for every employee, in addition to this is we have a section for aches & pains allowing the individual to efficiently eliminate their discomfort and regain their concentration. There are also challenges that can be tailored to each company to help with team cohesion, increase motivation, and increase adherence to the plan.
INSTRUCTIONS
Please contact for more information, pricing and customisation
Injury Rehabilitation
Find out the exact cause of your injury
Exact trigger point releases & stretches to fix the problem
Plan of action to rid yourself of pain
Daily calendar to keep you on track
Comprehensive vidoes to ensure correct execution of exercises
—
—
—
Nutrition
Full Assessment of nutritional intake
Full assessment of lifestyle habits
Full report on any issues found from the analysis
6 week nutritional program
Calendar with meal breakdown
Recipe section for exchange of meals as wanted
Eating out section to keep track of kcal intake
—
Wellness Plans
Personalised 6 week workout program
Personalised 6 week nutrition program
Access to recipe section
Access to eating out section
—
—
—
—
Corporate Plans
Specific office posture fighter programs
Tailored Nutrition plans
Tailored Workout plans
Aches & pains Section
Tailored challenges
Access to recipe section
Access to eating out section
Ability to edit to best suit your companies needs
The Pain Professional app offers powerful adjustment strategies that support your goals. The technology aided approach reduces the chances of abandoning the fitness and/or nutrition plan, and helps to optimise results by providing thorough and in-depth professional guidance, in an easy to use format.
The Pain Professional app has been designed to address associated pain from office work, postural imbalances, sport injuries, & injury rehabilitation. As well as nutritional plans to address issues such as low energy, stress, sleeping issues, digestive issues, weight loss and more.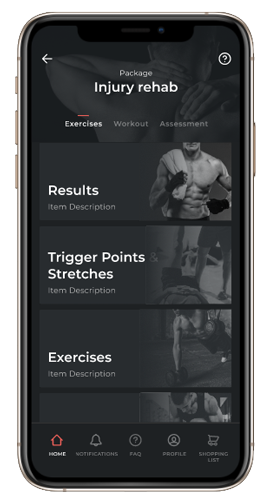 I First started working with Alan a few years ago, after an operation on my wrist as part of the rehabilitation program. Throughout this period we worked hard on rebalancing my body so that the injury would not reoccur, this was done through specific stretches and trigger points designed to realign my body. Simultaneously we strengthened key areas of my body so that I would remain balanced and not fall back into my old patterns. The results from the program saw me being as strong as I have ever been, and feeling much more connected between my upper and lower body when swinging the club. Despite the lay off from hitting balls I came back striking the ball very well, and feeling strong. 
I have known Alan for a few years now in which time I have sent him several of my Elite players that I coach, ranging from The Challenge Tour to Elite Amateur. Within one sessions he was able to apply his knowledge and fix a back issue with one player that had been persistent for over a year despite seeing numerous physical experts in Holland. I would be extremely confident to send any of my elite players to Alan, to both help develop them and/or aid in any physical problems or limitations that they may have.
'The straight to the point advice from Alan was exactly what I needed on the run up to my big exhibition. Times of heightened creativity meant sleep and often diet were sacrificed. Alan suggested magnesium which really helped with my sleep quality and the ability to produce time and time again.'
After having my second baby in May 2014. I had been struggling with a low immune system, inflammation (specifically around my stomach) and stomach pain. Alan performed the assessment on me and made a number of conclusions about my stress levels and toxins. I have been using the supplements for 8 months now and have seen a dramatic difference. I have lost weight and don't feel bloated like I did before. The stomach pains I was experiencing have completely gone and I feel more energetic in myself which is really helping my training capacity.
The first thing I changed when I met Alan was to switch to organic food for everything that was related to meat and poultry. I also started to reduce everything that was processed versus original ingredients. This only has changed a lot of things in my digestion and made me loose weight without any effort. My sleep has improved a lot (quality and length). Overall, Alan has always provided me with advice that was tailor made for my needs. Nothing more. And most importantly, it works – I feel better (no more digestion problems, better sleep, more energy). Thanks a lot!"
"I came to Alan 4 or 5 years ago because I was over weight and my hypertension medication was causing me fluid retention. My main objective was to reduce my weight. Alan persisted in getting me to change my food habits. The difficulty was in changing the snacks, and cutting down on fast foods. He put me on a mixture of supplements and overall I feel stronger. Last year I stopped all hypertension medications since I was unable to deal with their side effects. I think the supplements have also helped in stabilizing my blood pressure. Alan has always been available to guide and modify the supplements based on my symptoms. Improving health is a continuous process and Alan has the patience to be with you on your journey."